What are the Consequences of Depending on Google My Business?
If you're like most small business owners, you rely on Google My Business (GMB) for your online visibility. After all, GMB is the platform that local businesses use to get leads, calls or visits. But what happens if you're too reliant on GMB? What are the consequences of depending on Google My Business? In this post, we'll explore the consequences of depending on GMB for your small business. We'll also provide some tips on how to uncover new marketing channels that can help your business grow, 
The Dreaded Google My Business Suspended Notification
When Google decides to suspend your Google My Business listing, they are responding to suspicious activity or suspected policy violations.
Google will never officially disclose the reason your listing has been suspended, but there are common events that tend to result in suspended listings:
While these are not the only things that may cause Google to suspend your business listing, they are very common and may help you find out why your listing was flagged and suspended. It can take up to 15-20 business days to get your listing activated.
The Consequences on Depending on Google My Business Can Be Serious
For most small businesses, their Google My Business profile is their only marketing strategy. Because it's free, many local businesses rely solely on their Google My Business  to generate traffic and calls, as well as to bring foot traffic into their stores. Professional marketers know it's risky to put all of your marketing eggs in one basket, but most small businesses don't. For a local business that has a limited budget or zero marketing budget,  a free GMB listing is often all they have to promote their business online.
That means if the business gets a Google My Business listing suspension it can have a significant negative impact on their business and that's when the panic sets in. 
Being unable to gain that kind of exposure online can be devastating, particularly when they don't have any other online marketing strategies. If a company's Google My Business profile gets suspended, it could bring a company's sales to a complete to a halt. A suspension of a GMB listing can bring the business owner much anxiety and stress – particularly when they don't know the reason they were suspended at all in the first place.
Google My Business Is A Great Lead Channel, But You Have to Develop Others
Google My Business is a great tool for small business owners. It allows you to control how your business appears in search results, and it makes it easy to add essential information such as contact details, hours of operation, and more. However, GMB is just one part of a successful online marketing strategy. Too often, small businesses rely on GMB alone – without ever considering the other aspects of their marketing plan. As a result, they may put their business in danger of not getting any leads if your GMB listing is ever suspended. 
The consequences of depending on Google My Business can be serious. If your website isn't optimized for SEO – or if you don't have enough updated content – then people will never see your listings organically. And even if someone does stumble across your listing via Google Search engine results pages (SERP), they're likely to find nothing useful or relevant about what you offer. In short: relying too heavily on Google My Business could mean losing customers and revenue fast!
There are several ways that you can avoid this fate… by optimizing your site for both SEO and GMB , adding fresh content regularly ,engaging with potential customers through social media and developing additional lead channels. By taking these steps together, you'll ensure that everyone has an opportunity to learn about your business – no matter where they look! 
Uncovering New Marketing Channels So You Don't To Rely on GMB
A lead source is any marketing channel that generates a reliable stream of leads. It's how your target audience discovers your brand and develops their interest in it. For marketers and business owners, it's crucial to measure existing lead sources and be aware of which are top-performing and which aren't worthy of investments.
It's not enough to just get people's contact data. Lead sources should bring you qualified leads ready to interact with your brand further, not just random observers. If your leads aren't converting into customers, you need to experiment more — only through trial and error can you discover which lead sources are actually effective for your business.
Alternative Marketing Channels You Can Use To Generate Leads For Your Small Business
How To Select A Marketing Channel
Go where your customers are. Simple enough, right?
If you've given this technique a try, you might have realized it's not always quite that easy. And as a small business owner, you have plenty of other projects vying for your attention.
The best way to build an active and engaged audience on social media is to focus on the people who already know you best. By sharing content that's relevant to them, and taking the time to interact and respond to any feedback you receive, you'll be able to grow the size of your audience and build stronger relationships in the process.
But when it comes to seeking out new customers on social media, there are also a few simple steps you can take to help you reach the right audience for your business.
Determine who your top clients are and match them using this table from the Pew Research Center. If your clients are older, don't select TikTok. If they your clients consider using Pinterest.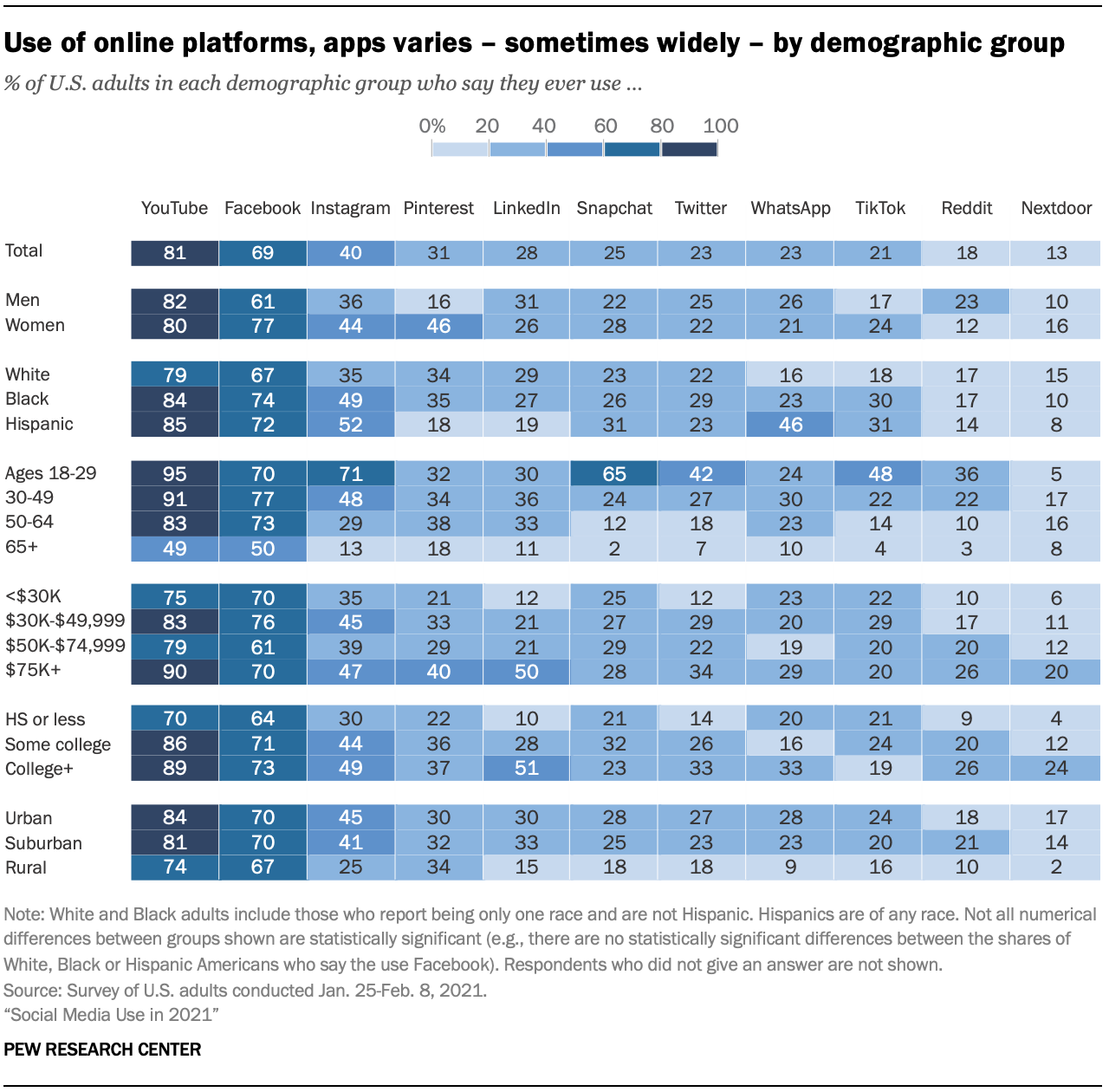 There you have it, folks. Now that you know a little about how to develop other marketing channels for your business, we recommend you try our marketing audit to see what will be the perfect strategy for your business. Don't make the mistake of solely relying on your Google My Business listing to generate your leads. Because adding other marketing channels is not the same combinations for every business, you may have to engage in quite a bit of trial and error to find what works for you. 
So are you ready to see to develop new marketing channels?